Welcome to Oxford!
---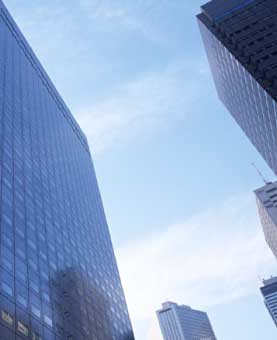 Oxford Distributions, Inc. provides business opportunities for enterprising individuals and firms through its nationwide and international distribution channels for cellphone load and other telecom and Internet-related products and services.
Among these channels are dealerships and retailing, where profits are earned from distributing and selling prepaid load to consumers via Oxford Distributions' "PC-to-PC", " PC-to-cellphone", and "cellphone-to-cellphone" loading solutions. On the mobile airwaves and the Internet, the power for profitable, technology-driven trading is now in your hands through Oxford Distributions.
The company is also engaged in healthcare products. Oxford Distribution Inc. Healthcare Division (ODIHD) is responsible for the sales and distribution of healthcare products in the Philippines, with a focus on pharmaceutical channels such as Drugstores, Hospitals and Special accounts. ODIHD is managed by people who have been in the pharma and distribution business for over 15 years. As a Division of Oxford Distribution Inc., it is backed by solid financial resources to support its operations.
Oxford Distributions, Inc. has also developed tie-ups with diverse business entities that have built on and expanded their existing business with various forms of prepaid load distribution and other e-commerce models; a testament to the numerous successful partnerships forged by Oxford Distributions. With this thought in mind, we are actively seeking means to further extend our partnership by building ties to various business entities both locally and internationally.
The company offers innovations that help increase income for corporations and other organizations and give them access to the market to expand their reach. Currently, it is the sole distributor of Phillips gadgets in the country, among other business interests.
Corporate Profile
---
Oxford Distributions, Inc. is a dynamic organization that relentlessly introduces innovation in order to extend progress and enable everyone to do things a lot easier, faster, and simpler. But to various enterprises that come to rely on its capability and readiness to grow and develop their own businesses, Oxford is a companion and a partner.
Our Vision
To become a globally and strategically distinctive company that relentlessly initiate, apply, and extend technological changes and innovations that enables everyone to do and make things better, more efficiently, and effectively.
Our Mission
To initiate, develop, apply, relay, and extend technology-based products and services that are focused and respond to the unique needs of our corporate, enterprise, and individual customers and consumers.
Our Value
Forward looking
Oxford Distributions, Inc. was built on the foundation of one of the most dynamic industry today: technology. With our belief in the power of technology and its ability to change how we do things, Oxford Distributions, Inc. was built by looking forward into the future. With this belief, we comprehend things on the basis of the future, and, that is, of what you need and want and what would help you do things better, efficiently, and effectively. It is a vision of tomorrow.