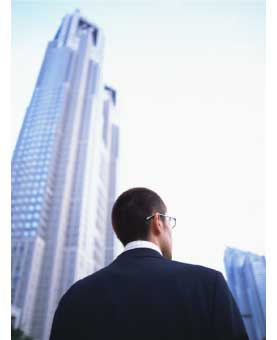 Career Opportunities
Oxford Distributions' expansion has created growing room in the Company for new people in our Sales, Operations and Research & Development divisions:
Visionaries with a pioneering spirit for technologies that equip and empower markets, industries and society.
High-caliber professionals of equally high integrity; people who accomplish results efficiently, effectively, ethically, to truly benefit intended users/markets.
If that is you, the next step is now in your hands.
View Current Career Opportunities here
Current Career Opportunities
SALES MANAGER
Male or Female, not over 40 years old
Has experience in retail sales, distribution or account management in a supervisory capacity
Experience in managing a full sales cycle, from prospecting to closing
Excellent relationship-building and managing skills
Highly organized and with excellent written and verbal communication skills.
Results-oriented, works with a sense of urgency, identifies and overcomes obstacles, takes necessary risks and can set high personal standards of performance
Able to work long hours including weekends and can deliver under tight deadlines
Willing to travel locally
Experience in the e-commerce industry is an advantage
ACCOUNT EXECUTIVES
Male or Female, 22-30 years old
Must be a graduate of any business course
Has at least 2-year experience in account management
Possesses above-average oral and written communication skills
Computer literate and must be able to design & deliver business presentations
Has good interpersonal skills to create rapport with all types of people
Highly-motivated and could work well under pressure
Can work independently and in a team environment
Must be willing to do fieldwork
Experience in the e-commerce industry is an advantage


MARKETING OFFICER
Male or Female, not more than 30 years old
At least 3 years experience as a Marketing/Advertising Officer
Marketing experience gained in the Appliance or Health and Beauty Industry is a plus
Experience in conceptualization and implementation of events, ad campaigns and promotions
Must be creative & analytical
With excellent oral and written communication skills.
Exposure in handling product launch and events is an advantage
RESEARCH & DEVELOPMENT OFFICER
Male or Female, 20-25 years old
Has a Bachelor's degree in Business Administration, Communication Research, Public Administration, Entrepreneurship, Marketing, Economics, Mass Communication or Organizational Communication or any related courses.
Possesses interest and knowledge in technology-based research & product development and management & internet and mobile marketing
With excellent communication and presentation skills
Is innovative and can think out-of-the-box
Must be able to work with limited supervision
A team player
An experience in e-commerce and/or technology-based industry is an advantage
BUYER
Male or Female, 22-30 years old.
Graduate of Business Administration, Marketing, or equivalent business course.
Should have at least 3 years relevant work experience as buyer for the retail industry from leading department stores, supermarkets or convenience store, specializing in the following categories: Books, Apparels, Fashion Accessories (Bags, Shoes, etc), Toys and Electronics.
Must have wide pool of suppliers on said categories.
Good communication / negotiation / analytical skills.
Preferably with merchandising experience from a service oriented company.
WEB DESIGN AND GRAPHIC ARTS INTERN
Male or Female, 18-22 years old
At least 3rd year college student, taking up Visual Communications, Fine Arts, Advertising, Multimedia Arts, or any related course, from a reputable university
Knowledge in design and office applications, such as, but not limited to MS Office, Adobe Illustrator, Photoshop, Dreamweaver, Microsoft Frontpage, Swishmax/Flash, etc.
Highly creative, with strong initiative and results-oriented
Can work with minimum supervision
Willing to be trained
Send your resumés to:
careers@oxford.ph